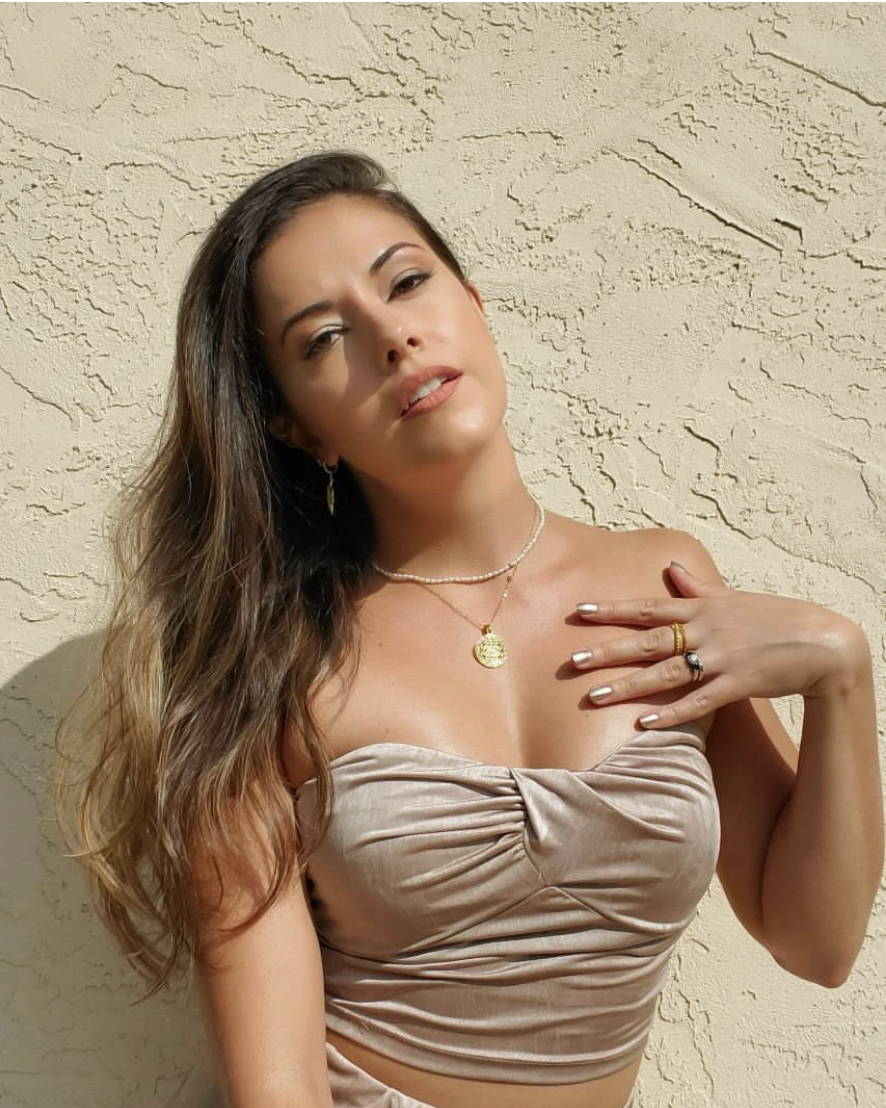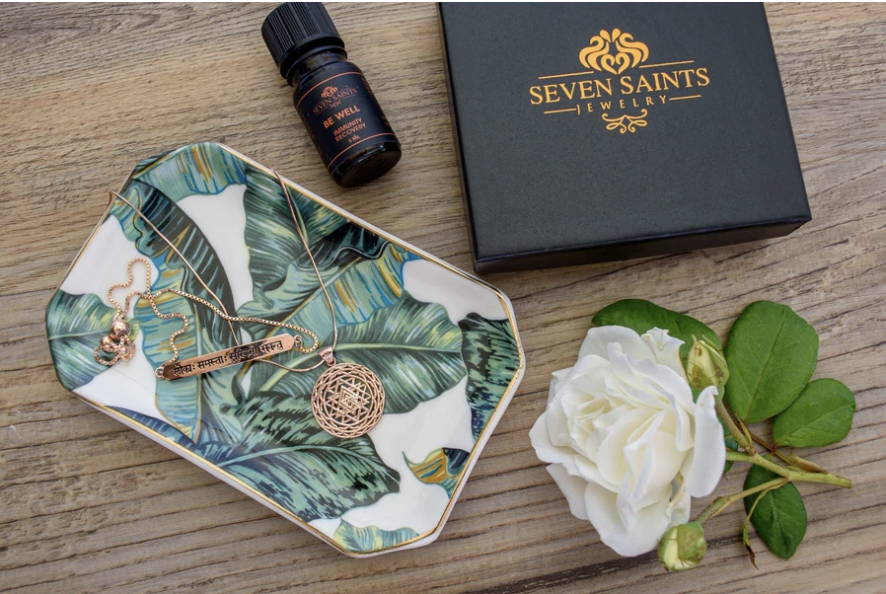 Sri Yantra Supreme Manifestor Collection
The Sri Yantra Supreme Manifestor collection was handcrafted for ultimate manifestation. Discover how these beautiful pieces unlock your inner potential. Feel the Universal energy and get ready to experience what the world has to offer you.
Why this necklace isn't an ordinary accessory?
Inspires you as a symbol of wealth and prosperity

Blends design and spirituality

Embodies the Sri Yantra Vedic symbol, representing the balance between the body and cosmos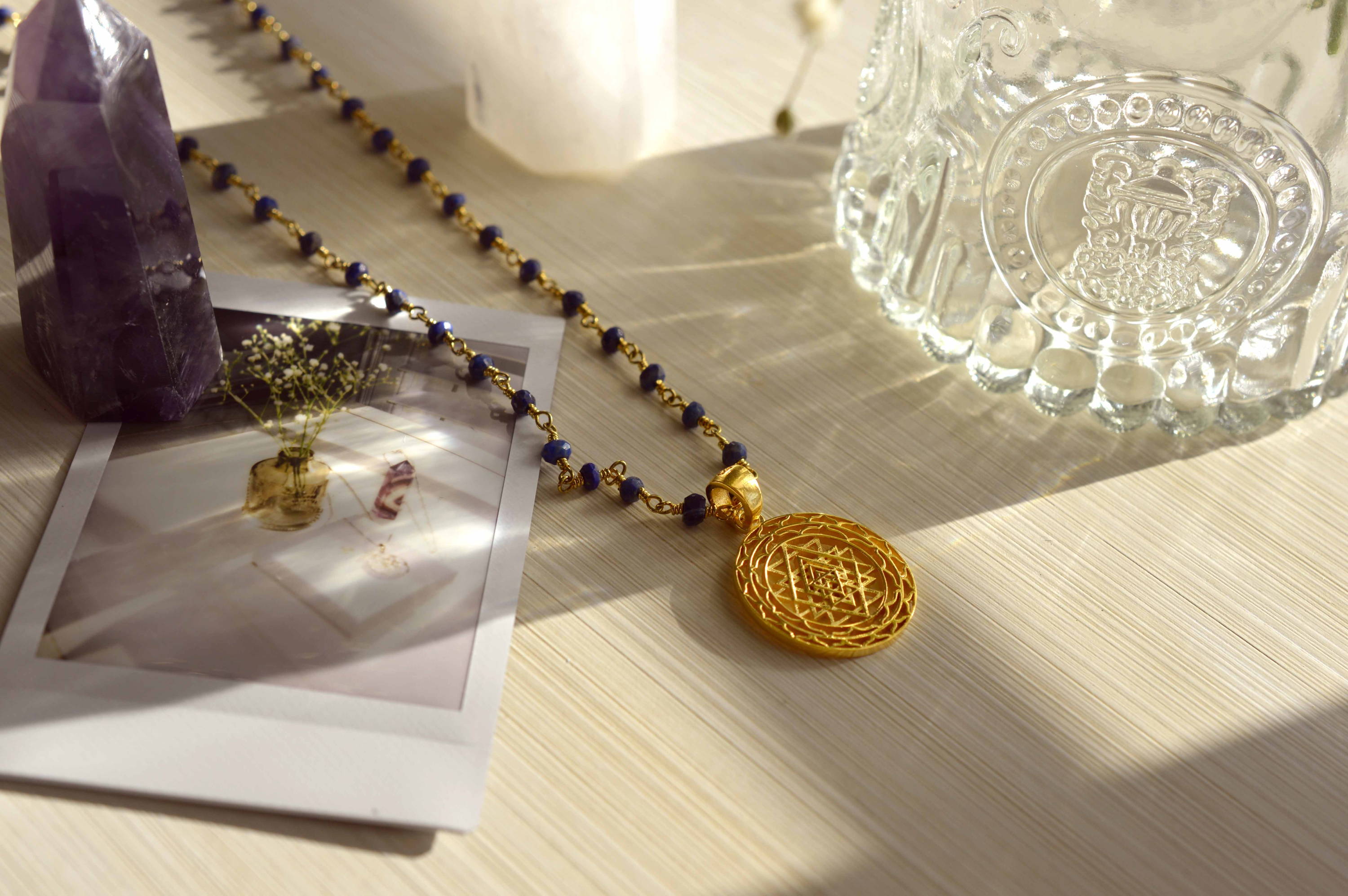 "I bought my daughter the Sri Yantra Geometry necklace for her birthday and I immediately saw a change in her mood. She was full of energy, motivation, and we stopped arguing all the time. Didn't know what to expect but glad I got this for her!"
~ Brittney C.
"I've been wearing this necklace for the last year and I'm so amazed by how well it has improved my life. On bad days, all I have to do is look down and this necklace reminds me to keep moving forward."
" I'm a big believer in self-exploration and venturing out into new things. This necklace gives me the courage to push myself and strive for more out of life. I love it SO much and recommend this necklace to any woman searching for more."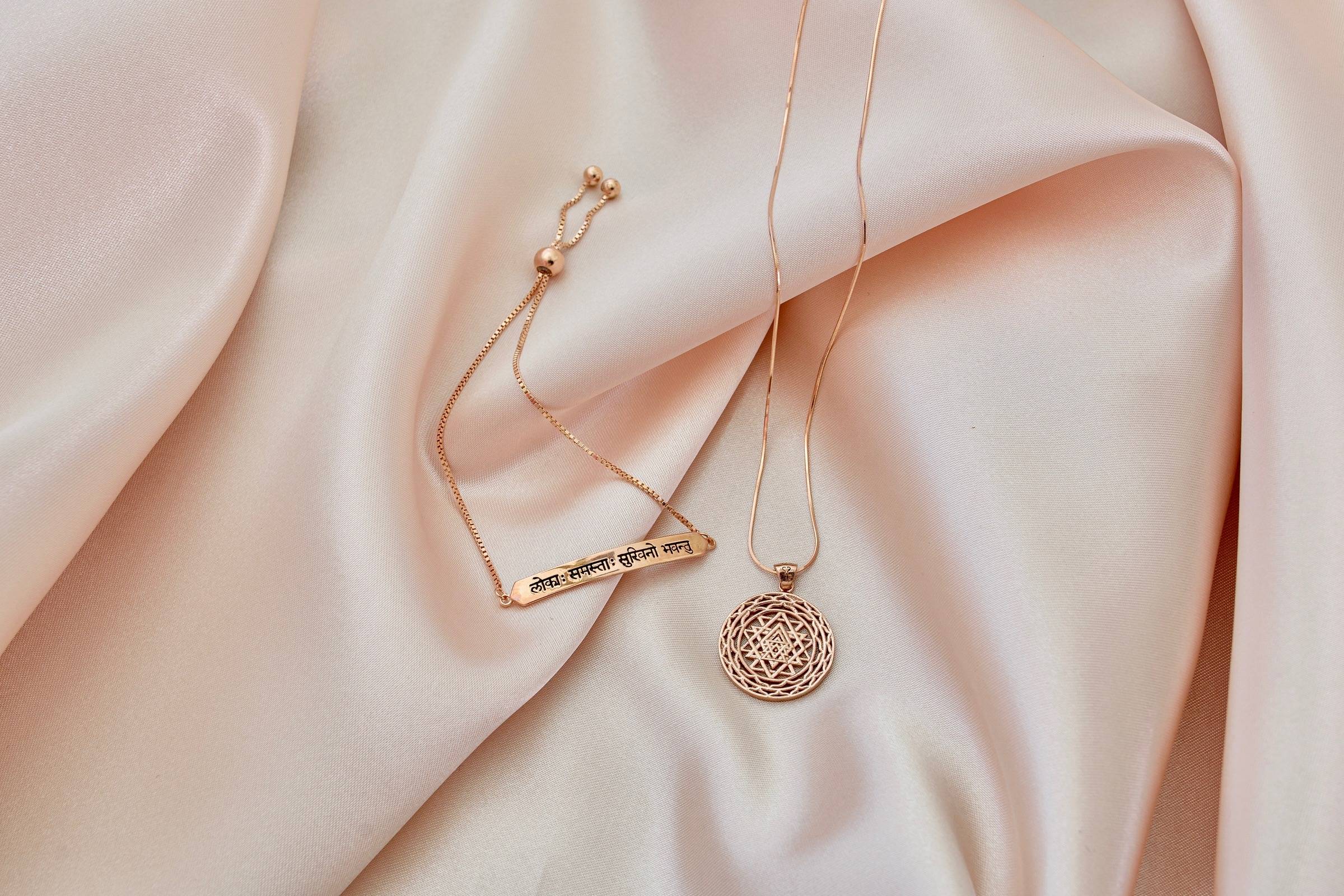 The Sri Yantra Sacred Geometry collection symbolizes self-growth and personal discovery. Our own holistic healer channels healing energy into each precious piece. This peaceful energy sets your mind at ease and creates the perfect environment to discover who you are.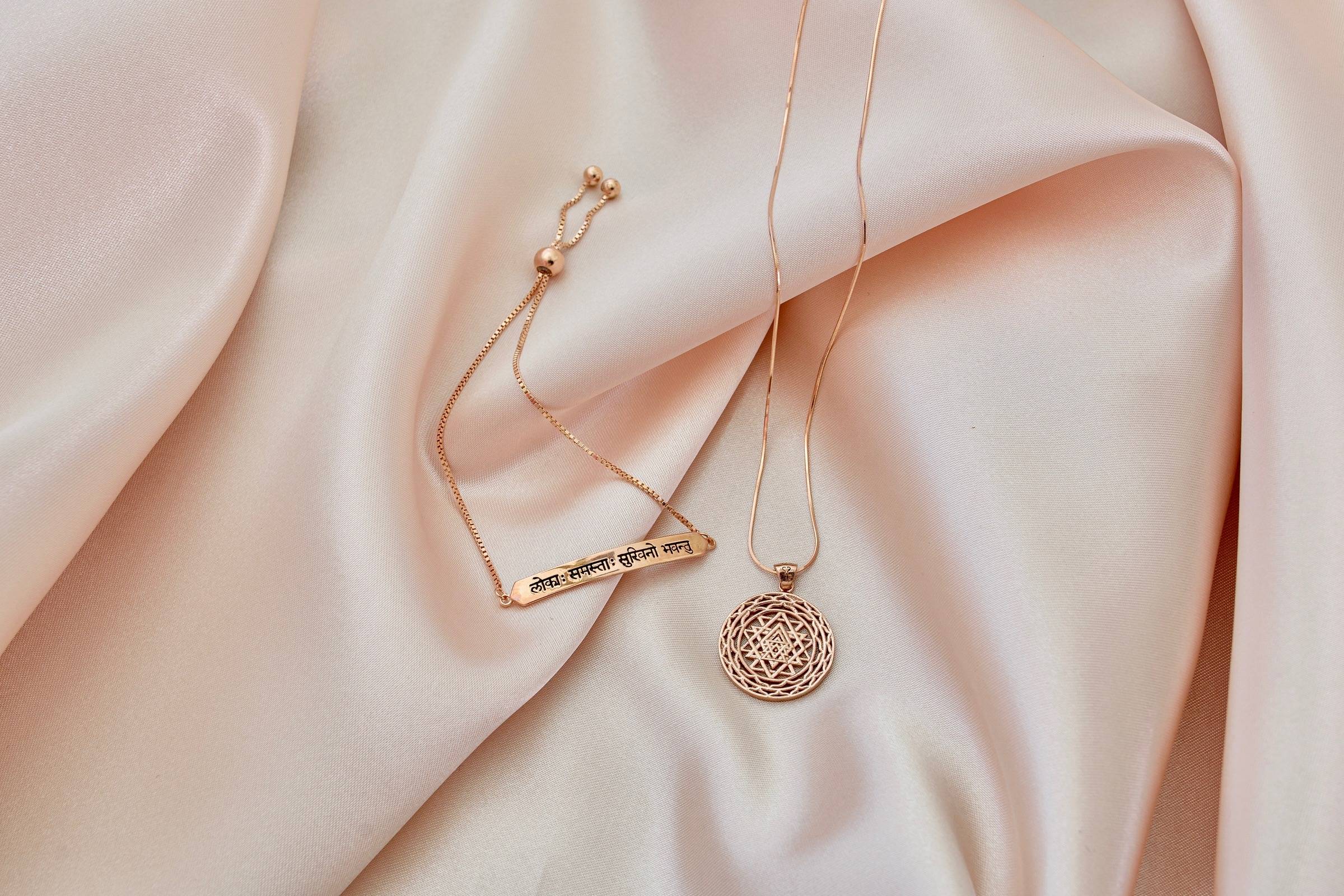 Get The Absolute Most Out Of Life
This necklace pushes you to achieve your goals and strive for more. When times get dark, feel safe knowing that the Cosmos is always on your side. You deserve to want MORE out of life… Use this sacred talisman and you'll find what you're searching for.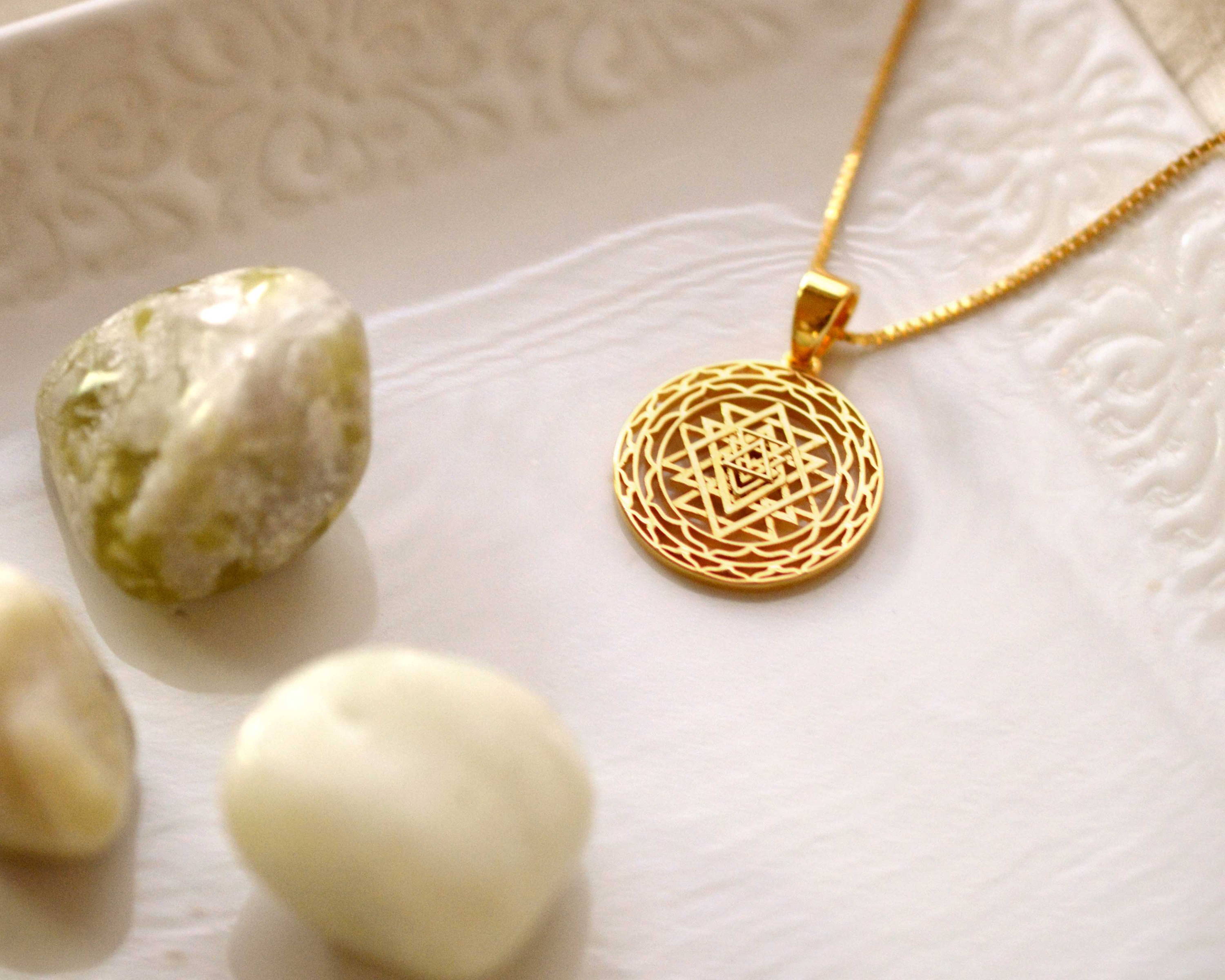 Who is the Sri Yantra Collection For?
This timeless collection was created for any woman looking to explore their deeper sides. Those wanting to wake up every morning, feeling in tune with the world around them. Aside from it's beautiful aesthetic, the Sri Yantra Sacred Geometry Necklace is more than just "jewelry"...
It's a sacred talisman, handcrafted to guide you towards self-discovery and self-exploration.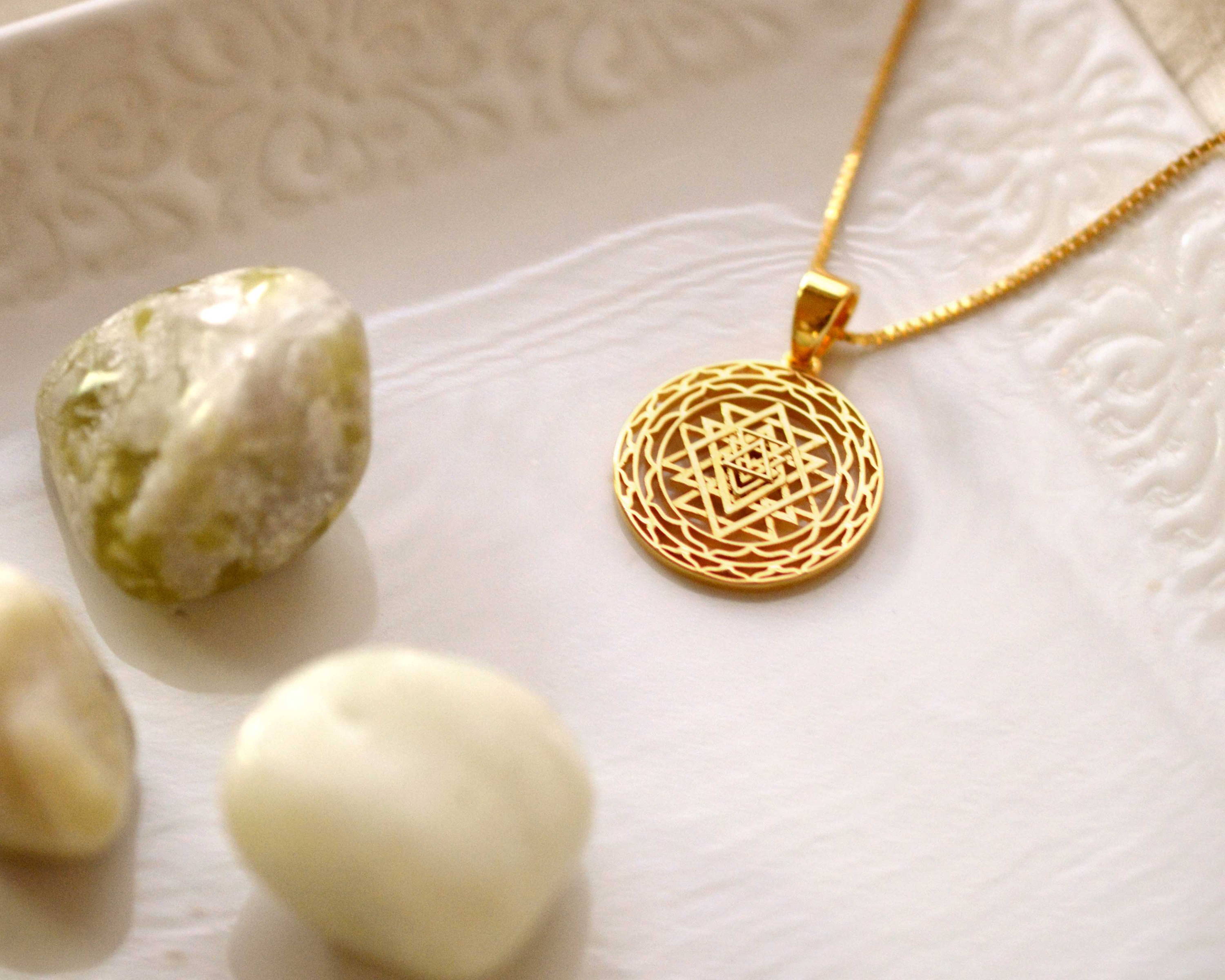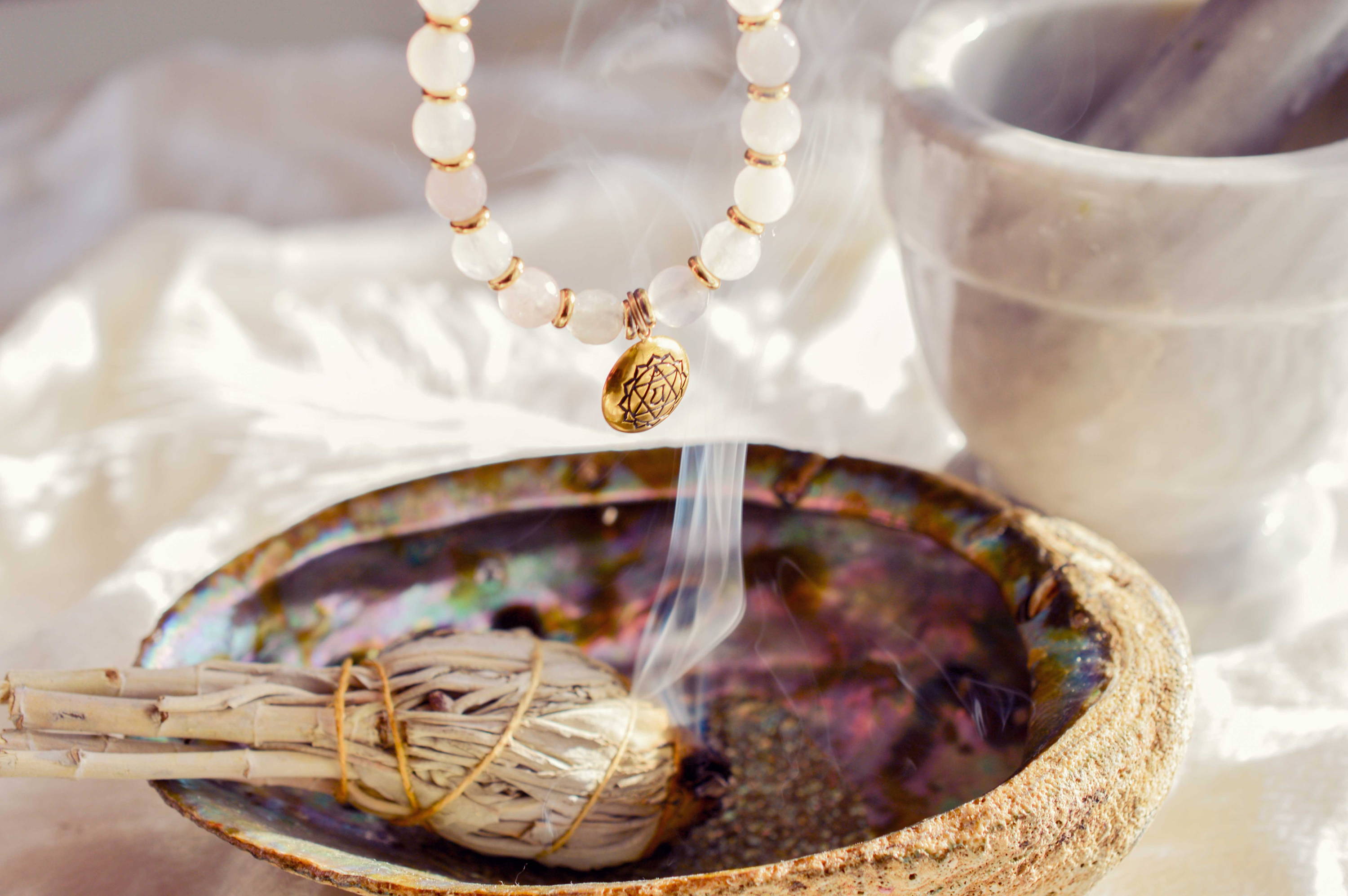 Our mission at Seven Saints is to create stunning jewelry that provides natural energy and lasts a lifetime. Embodying the principles of pure manifestation, our pieces can protect you from negativity and align you with Universal Abundance.
Plated with precious metals to prevent fading over time

Cleansed and blessed gemstones 

Designed to symbolize purity and self-realization